Trees Removed--What a Difference!
Back when the pine tree was taken down, we also had a few big oak trees taken down on Mom's driveway because they were dying from the inside out. Both were leaning toward the driveway, and toward the phone and power lines next to the drive.
Here's a picture of the oaks and the drive before they were removed. Good thing we had them taken down before the next windy storm. The entire centers of both trees were hollow.
Here's the after shot. Looks like Two Feather will be hauling wood for a very long time.
Last week in between all the comings and goings we also took trees down along the hillside behind my garage and house. I showed pictures before of the storm damage.
Here's a picture of the hill before the trees were removed.
What a difference this makes on the hillside!
Makes me look forward to spring so I can work in my flowerbeds again. Those flowerbeds are going to need a lot of work, too; everything was crushed by all the wood rolling down the hill. LOL
Labels: flowerbeds, hillside, jdkiggins, oak trees, phone lines, pine tree, power lines, Two Feather, wind storm
Make me smile. Leave a comment...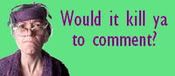 Comment Icon From
Paper Napkin