Chronicles of Narnia: Great Old Find on My Dusty Bookshelf
Recently, while dusting my bookshelves, I actually paid attention to the books I'd placed there so many years ago. In all fairness, one bookcase contains many books I haven't even read yet. I bought them because the cover, title, or author of the book caught my eye, or because at the time, they seemed like a great find. How many of you have purchased books, placed them on your bookshelf, unread, and forgotten about them?
The reason I asked, is…while scanning this one particular "great find" bookcase, I found the Scholastic version of
Book 1 in the Chronicles of Narnia: The Lion, the Witch and the Wardrobe
by C.S. Lewis. I have no idea when I purchased it or why, but I can tell you that it's been at least 15 years since I've placed a book in this bookcase.
The pages are yellowed and have the smell of a very old library book. The cover artwork is enchanting.
With the recent hype about the movie Narnia, which I haven't seen, I was quite shocked and excited that I have the September 1987 First Scholastic printing. I might even add it to my "to read" pile. But then, again, maybe I should just go out and buy the new version.
Old Books
,
Scholastic
,
Chronilces of Narnia
,
C.S. Lewis
,
jdkiggins
Make me smile. Leave a comment...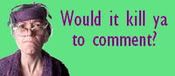 Comment Icon From
Paper Napkin