Book Review: Psychedelic Six by Paul Spock
Psychedelic Six
By Paul Spock
Trafford Publishing
July 11, 2006
397 pp.
Fiction
Price: $38.00 trade paperback
ISBN: 1-4120-8236-6
Trafford Catalog # 05-3202

In his debut novel, Psychedelic Six, Paul Spock takes the reader into the villages of Vietnam and the foxholes of the Vietnam War with the Green Platoon through the memories of Sergeant Sylvester (Sly) Wright.

The book opens with an introduction and the first few paragraphs slams the reader smack into action with mortar shells and bullets cracking and popping above the heads of soldiers cowering in a canal of foul smelling water. Then, at bullet speed, you're uniquely swept past nearly forty years after the war when Sly takes his grandson, Bobby, on a fishing trip.

Bobby tells Grandpa Sly that he studied about the war in school,
but didn't understand it.

With Grandpa Sly as the narrator of the story, he tells Bobby of his time spent in Vietnam. A story he'd never before told, not to his wife, his parents or his friends.

As the fishing trip ends the story begins and Spock goes behind the scenes of the Vietnam War, into the minds of the soldiers, into the lives and villages of the Vietnamese, and into the hearts of the people.


American money (greenbacks) are worth ten to twenty times their value in Vietnamese money. … A whole family living for a month on five American dollars. More than the different people, the climate, the terrible smells or anything else, that fact drove home the part that he was really in another country halfway around the world. It truly boggled his mind. (37)



The homes were constructed with a weird hodgepodge of materials including cut logs, handmade planking, plywood from old crates, grass thatching, corrugated metal and cardboard. Some of the lettering from the crates was still legible; Sly saw 'Laundry Soap', '155 mm Artillery HE', 'Wire Concertina', and 'C-Rations'. (308)
Spock depicts the lay of the land with just enough description to envision the surroundings, the soldiers, and the people affected by the war, while adding humor in just the right places.
Below them, Sly could make out rice paddies, dikes, rivers, canals, and small patches of sparse forest. He could also see some people here and there and an occasional draft animal that he knew must be water buffalo. The visual aspects that struck him were the flatness, the reflective water, and pervasive green color of the land. It reminded him of a giant white on green chessboard. (60)
One of the first soldiers Sly meets before he's deployed had finished his tour and just left the Phong Ding Province and the Alpha Company where Sly was assigned.
"Welcome to Vietnam Sergeant, or maybe I should say welcome to war. You're going to earn that C.I.B. sooner than you think. I'm Corporal Paul Kelly from Seattle, and I'm so short, I can sit on a dime and swing my legs. I leave for home tomorrow. I'll tell you anything you want to know for one of your unfiltered Camels." (24)
Kelly advised Sly about medicinal treatments, what to do, what not to do, who to trust and who not to trust.
"Another thing I'll tell you don't trust any of the Vietnamese, I think they're all spies for the Viet Cong. And probably the most important thing to remember is that this isn't some game; these people want to kill you. Just wait until the first time you're shot at, you'll know what I mean. (25)
Sly is all too happy to meet a soldier who'd made it through battle and on his way home. Kelly's humor appealed to Sly, and it isn't until Sly is cowered in a foxhole that he is thankful he'd listened to the homebound soldier. Kelly's advice saved
Sly's life more than once, and the last piece of advice Sly didn't listen to got him home safely to his family.
Sly ends up in charge of the Green Platoon in the Alpha Company; a platoon with a big headed, finger jabbing captain and twenty toothy-grin, gap-tooth young men,
who were considered losers.
The LT is another story; he's trippin' all the time, even when he's not on anything. I think he took one trip too many, and he never came back, but he's still sharp and isn't dangerous. (87)

Now Sly was thinking the Dirty Dozen would be a huge step up from this motley group, and decided that he had to get out of the bunker and do something to clear his mind.

Roma's smile was fake, like someone told him to say 'cheese', and Sly saw that most of his teeth were crooked. Roma had dark brown eyes that were almost black, and there was a weird, intense look in his eyes, not a drugged look, but a look of insanity. This guy definitely needs a checkup from the neck up. (90)

McFee was another twenty-year-old with red hair, and blue eyes. His freckles and gap-toothed smile, combined with his 'aw shucks' manner reminded Sly of Alfred E. Newman from Mad Magazine. (95)
One of those twenty men included Tan, a Chieu Hoi, who was a defector of the Viet Cong and was assigned to the Alpha Company as a scout for the Army. American soldiers
considered Chieu Hoi an enemy. Sly didn't. Tan and Sly become friends against the advisement of others in the platoon.
Psychedelic Six
tells more than a war story, it shows the poor conditions in which the Vietnamese lived and how they survived. And it was Tan who taught Sly and the rest of the platoon about the ways of the people and the war tactics of the
Viet Cong. Sly and other American soldiers soon realized Tan was not their enemy, but an ally who could help them, if they trusted him and his knowledge.
From the rice paddies to the busy villages the soldiers make their way into hot zones and the jungle of swamps that soon became their battlefield.
'Baroom, barroom!' The high explosive rounds landed almost simultaneously about ten years apart and the second round scored a direct hit on the pagoda. The two VC were torn limb from limb and died instantly. And where a beautiful
religious shrine had once stood, there was now only a large pile of smoking rubble. (130)

Sly noticed there wasn't any boat traffic on this area of the river, and realized there weren't any other signs of people along the riverbank. There were no cleared areas for growing and no villages visible, only the endless green and brown
jungle being sliced apart by the Mekong River. (278)
Nightmare or reality, had
Psychedelic Six
not been billed a novel, this reader would have thought the events were as real as the pages of the book.
Spock's characters, the antics he puts them through, added with the humor he strings through this serious story makes for a good read about a bad situation. The ending is as unique as the beginning and the entire novel is full of characters one can reach out and touch.
Psychedelic Six
is about the Vietnam War, but it's also about love, courage, trust, growing up, growing old and the wisdom one gains during life's battles.
CLICK HERE TO ORDER
Psychedelic Six at Trafford Publishing Company.
Psychedelic Six
will soon be available at Amazon.com, Borders.com,
Barnes and Noble, and Baker and Taylor.
fiction
,
Paul Spock
,
book review
,
Psychedelic Six
,
Trafford Publishing
,
jdkiggins
Make me smile. Leave a comment...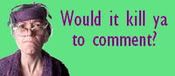 Comment Icon From
Paper Napkin