Book Review: Window Seat: The Art of Digital Photography & Creative Thinking by Julieanne Kost
Window Seat: The Art of Digital Photography & Creative Thinking
By Julieanne Kost
O'Reilly Media
February 24, 2006
147 pp.
Paperback
Amazon Price: $26.39
ISBN 0-596-10083-3
Window Seat: The Art of Digital Photography & Creative Thinking
is a photo documentary of a business trip taken by Julieanne Kost from the window seat of the airplane as she shares her personal innermost thoughts,, fears, triumphs, weaknesses and her passion for photography.
This book isn't a how-to on digital photography or Photoshop, as the title may lead you to think, but it will stand out among photography books for the shear brilliance of photography within its pages.
The first section,
The Art of Creative Thinking,
describes just that. With Kost's 18 point perspective, she explains how she works and helps open one's mind to the tools, goals, progression, and success one can obtain with the medium of photography through exploration, discipline and control.
The center section,
Window Seat,
is her portfolio of airplane window seat photography. It is filled with nearly 80 pages of creativity. She captures each subject perfectly and though does not explain the digital or Photoshop process she uses, she shares a sequence of images and why they were chosen for the book.
I see color palettes and gradients. I tried once to convey perceptions of time, starting with dawn—cold, crisp, gently, awakening—moving into daytime—bright mountains, green farmland, blue water glistening, light performing a circus act through 15,000 feet of cloud layers—and finishing with sunset—a perfect gradient of white, yellow, orange, red, purple, blue, deep blue, even deeper blue, and the darkest black you can imagine. This is almost like covering an entire day, but it doesn't work if you leave one place, fly for 14 hours, and arrive the same day somewhere else just two hours later. (Maybe I've just discovered another wrinkle: our assumptions about time expressed through the concepts of morning, day, and night.) (pg. 81)
The Appendix is where Kost shares how she uses some of the digital photography tools and which she likes best. This section gives a broad view of imaging techniques.
If you're looking for a how-to book on digital photography or Photoshop,
Window Seat
is not for you. But if you're looking for a fascinating concept of images, insight into streamlining your digital sight, and letting your imagination run, then, Kost's book will do exactly what she wanted.
The photograph, on page 90 and 91 that adorns this small passage below is a brilliant picture of earth and sky mixed.
. . . I wanted to walk out on the wing of the plane to look all around. (pg.91)
At a quick glance, to this reader, it looks like an image of a human heart and arteries. That pretty much explains my feelings of Window Seat: Kost has taken to heart her love of photography and used every artery available to produce a book that will not only open an artist's eyes to the beauty of photography, but will also give that artist a taste of what it's like to capture what no one else sees.
CLICK
HERE
to purchase
Window Seat: The Art of Digital Photography & Creative Thinking
trade paperback
,
Window Seat: The Art of Digital Photography & Creative Thinking
,
Julieanne Kost
,
book review
,
jdkiggins
Make me smile. Leave a comment...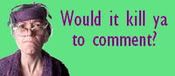 Comment Icon From
Paper Napkin