Alzheimer's: Tips on Understanding the Disease and its Limitations.
"Caring for a person with Alzheimer's disease (AD) at home is a difficult task and can become overwhelming at times. Each day brings new challenges as the caregiver copes with changing levels of ability and new patterns of behavior. Research has shown that caregivers themselves often are at increased risk for depression and illness, especially if they do not receive adequate support from family, friends, and the community." This statement can be found on the
Alzheimer's Association website
.
The above paragraph is quoted with hope that family members everywhere, who have a loved one with AD, will take time to understand what is involved in caring for an Alzheimer's patient.
One of the most challenging things caregivers are confronted with is dealing with fluctuating moods and difficult behaviors of the person they are caring for. The simple activities of daily life become burdensome to the person with AD. Dressing, bathing, eating, visiting, walking, and even talking can be tiresome and agitating, and often need to be addressed differently from one day to the next. Mood swings, from happiness to sadness to anger, can result for no apparent reason.
A single word, tone of voice, or suggestion can send the person with AD into a mood that results in difficult and aggressive behavior.
Anyone who has been a caregiver for a person with AD, and those informed and helpful advisors from the Alzheimer's Association, will tell you that it is extremely important to keep the person with AD on a regular schedule. It is advised that you plan that schedule to what is comfortable for both the person with AD and the caregiver. Devising that plan is important for getting through each day and it helps both the person with AD and the caregiver cope with difficult behaviors and stressful situations.
If you do not help with the care of the person with Alzheimer's, don't criticize the plan that works for the patient and the caregiver.
Caregivers need help, encouragement, and support to deal with, and make, each day easier to handle the tasks they have taken the responsibility to do. They do not need to hear criticism from a sibling or family member who only "checks in" with the loved one once every four to six weeks. If you think your loved one should be more active, you should take an active part in the care, rather than offer unreasonable suggestions to the person who is responsible and is actively doing what should be done.
The last thing caregivers need to hear is a sibling or family member scolding them on Christmas morning, or anytime, because they didn't return your call promptly enough to suit you; especially after that caregiver has just spent three hours cleaning the elderly parent, the bed sheets and carpet resulting from a problem with incontinence.
Others, who do not deal with the everyday needs of the Alzheimer's patient, can thwart even the best of plans.
For those who live a long distance from their loved one who has Alzheimer's, and for those who have little, or nothing, to do with the care of the person with AD, please take time to learn about the disease, its drawbacks, its inconsistencies, its varied moods, and the effects it has on the person with AD
and
the caregiver.
People with Alzheimer's are not always aware of their surroundings, even if they are in their own home. Their mood can change drastically from one moment to the next. They may not be capable of controlling their bodily functions. They may not realize the movie on the television is just a movie; those characters may in their mind become "real people" in their living room.
The person with Alzheimer's won't remember it is your birthday, or how old you are, or for that matter, they may not even realize you are a family member. They may not be capable of keeping up with a conversation and they do forget that they repeated the same thing several times in your half hour visit, or the ten minutes you spend with them on the phone. And when your visit or phone call is over, they may not remember you have visited or called. But, the person with Alzheimer's might remember one thing from that visit or phone call, and that one thing could result in what will become a difficult behavior or situation that the caregiver will need to respond to.
If you are a family member who is unable to help with the care of your loved one due to time constraints, lifestyle, or distance, there are ways in which you
can
help without being involved in the actual day-to-day care.
Listed below are a few tips that could help family members understand the person with Alzheimer's and could aid the caregiver in his or her job.
· Following a regular routine is important in caring for a person with Alzheimer's. If the routine is altered or interrupted, it can lead to agitation.
· When you've been informed of the routine, don't make suggestions to the person with AD that might hinder or alter the routine.
Many people with AD become restless, agitated, or irritable in the early evening hours. This is referred to as "sundowning" syndrome. Even when a person with AD is not experiencing agitation from sundowning, getting the person to go to bed and stay there can be a challenge and requires time and patience.
It is important that the caregiver develops a routine for everything; that includes a bedtime routine. The bedtime should be consistent every evening.
· Be considerate to the person with AD and the caregiver.
· If you know the person with AD is a late sleeper, don't call before the person's normal waking hours.
· If the caregiver has stated the routine bedtime, don't call during or after that time or suggest to the person with AD that they alter that time. It is not a good idea to suggest a 9:00 p.m. movie on television when you know he or she is routinely in bed before that.
When visiting or communicating:
· Plan your visits and phone calls during the hours suggested by the caregiver.
· Remember that the person with AD cannot always understand or keep up with conversations.
· Use simple words and short sentences when speaking.
· Never insult or belittle the person with AD because they don't remember.
· Discussing memories can be beneficial, but don't ask, "do you remember when…?" or say, "I can't believe you don't remember…!"
· Help the person focus on you and what you are saying. Don't distract the conversation by turning on the television or radio. Keep the visiting atmosphere quiet and free of distractions.
· Always use a gentle and calm tone of voice.
· Don't talk about the person as if he or she weren't there.
· Don't become angry because the person doesn't remember something.
· If they seem agitated or angry about something, distract them to a different topic of conversation.
· Don't criticize, correct, or argue with what they say or do.
The person with AD may not be able to distinguish television performances from reality. Turn off the television if a program contains violence, arguing, or disturbing content that may agitate the person with AD.
Avoid crowds, changes in routine, and strange surroundings that may cause confusion or agitation. A person with AD is easily agitated when placed in distracting or agitating surroundings. A room full of activity and noise can result in difficult behavior.
The number of visitors at one time should be limited, and those wishing to visit should work with the caregiver to schedule visits during the time of day when the person is at his or her best.
The caregiver is the person who handles the duties the needs and moods of the person with AD on a daily basis. It is important for caregivers to ensure that the loved one feels supported, comfortable, is living a full life, and it's equally important that the caregiver take whatever steps are necessary to preserve their own well-being as well. If you are not able to help with the daily care of the Alzheimer's patient, the least you can do to help the day run smoothly is follow the caregiver's guidelines.
For more information about Alzheimer's disease go to the
Alzheimer's Association website
.
Alzheimer's Disease
,
Alzheimer's Association
,
Caregiver
,
Parent or Family Member
,
Loved One
,
Routine
,
Moods
,
Agitation
,
Difficult Behavior
,
Sundowning
,
Caregiver Help
,
jdkiggins
Make me smile. Leave a comment...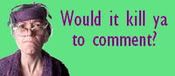 Comment Icon From
Paper Napkin