BOOK REVIEW: Autumn Shadows in August by Robert W. Norris
Autumn Shadows in August
By Robert W. Norris
Lulu Press
January 2006
201 pp.Paperback
Fiction
ISBN: 1411672976
Amazon Price: $13.92
Review by Joanne D. Kiggins
Robert W. Norris takes readers on an hallucinogenic trip with his novel
Autumn Shadows in August
. Norris claims his novel is part homage to authors' Malcolm Lowry and Hermann Hesse, who he says influenced his writing, and part mid-life crisis/adventure.
We meet main character David Thompson and his wife Kaori in an astounding and griping prologue that forces the reader to turn the page to see what happens to the couple.
Throughout the novel, Norris kept the same quick pace and gripping scenes, which plunged into an adventure of telling Thompson's hopes of rediscovering himself by use of hallucinogens.
Thompson is a conscientious objector and an expatriate American teaching English at a Japanese university. He's suffering from hepatitis C and Kaori is recovering from cancer surgery.
Both feeling the need to be revitalized, they decide to leave Japan and journey to Europe. In an attempt to find themselves, Thompson retraces his youth and a journey he took 26 years ago to share his past with his wife while both search for the significance of what they've done with their lives.
In their travels, Thompson tries to find his German friend Thomas Knorr while Kaori enriches her knowledge and love of the arts. At the beginning of their journey in Amsterdam, Thompson meet Pablo, the mysterious head shop owner, who gives him a small box containing a small chessboard, figurines, and four mushrooms. He recalls Pablo's advice on life.
Chess is like the game of life. And the pieces of each person's game are made up of many broken parts, the many selves, of his or her personality. (Pg.13)
Thompson's psychedelic journey began before receiving the box, but after consuming the first mushroom, his trip turns into a full blow adventure of the mind. The "mushroom examination of everything" sends Thompson on mind boggling trips through his past where he defines the stages of his life.
Each mushroom catapults him into a segment of his life and each trip to another region of the world where he examines his surroundings, realizes his innermost purpose, and questions reality. And it's no wonder. Thompson's reality was the use of drugs, alcohol, and mushrooms, which made him think he could better focus on his life. Where, in fact, they played tricks with his mind and led him to his next destination.
Pablo's trick?
My focus fixed on the Picasso clown and his checkered outfit, which I now realized was a chessboard on which several pieces were moving about. (pg. 46)
Norris relied on flashbacks and imagery to tell his story.
Throughout their journey, Thompson meets all the demons of his past and defines and describes his mushroom episodes in great detail in some of the longest run-on-sentences this reader has ever read.
A hundred more vignettes marched across the stage of my mushroom mind, a phantasmagoria of my entire life from Little League baseball and high school basketball glory and family relationships in the early days, on to prison dramas, the journeys far and wide, all the characters of those multiple episodes, and all the intellectual explorations of why, why, why, what is the meaning of all this, the mind twisting left and right down philosophical and religious avenues, and then finally reaching the stage where I wasn't questioning anymore….(pg.77)
Thompson realizes, with or without drugs, the path he and his wife followed during their years together was the purpose of their lives. All they had been through shouldn't be questioned and all the soul-searching they'd done brought them right back to where they were supposed to be in life.
Norris' writing flows from one long episode to the next and one page to the next. Reading the explicit descriptions of his trip is mind-boggling and an eye-opener; it is like watching him during an episode and knowing he was lost in his own mind only to come out and find he wasn't lost at all.
The love between Thompson and his wife was evident throughout the journey and their sense of self worth intensified as the trip continued.
Though Norris' writing is descriptive and fluid, this is not a book I would recommend to a casual reader. However, those who have a taste for books with deep, intense, emotional, and soul-searching plots will find
Autumn Shadows in August
a great read and may find their own realizations without the use of hallucinogens.
CLICK
HERE
to purchase
Autumn Shadows in August
.
Labels: Autumn Shadows in August, book reviews, Fiction, hallucinogenic trip, jdkiggins, Lulu Press, Robert W. Norris
Make me smile. Leave a comment...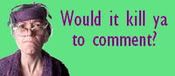 Comment Icon From
Paper Napkin