REVIEW: Becoming (Poems 2002-2005) by Christopher Porpora
Becoming (Poems 2002-2005)
By Christopher Porpora
Anne's House Press (2005)
76 pp Paperback
Poetry
ASIN: BOOOKJRURA
Amazon Price: $9.95
Becoming
is the second collection of poetry written by Christopher Porpora.
The stylish cover, a black ink drawing sketched by the author, depicts and old-time bathroom scene with a personal touch. Porpora's voice reminds me of past poets who found beauty by using words of simplicity and depth of feeling.
From the front cover to the back, the 76 poems include bits and pieces of the author's personal style and distinctive voice. In some poems he found his voice and in others the reader needed to search for it.
Short or long, each poem speaks from Porpora's heart and shows a balance and mixture of honesty, dread, tenderness, love, loss, joy, and humor. Some poems, so short, as the two-line poem on page 2, were difficult to determine what point the author was trying to make. They were elusive and without rhyme or reason.
Yet in the longer prose, the imagery, simile, and emotion were quite good.
Tender fathers
Watching this tender father
carry his sandaled, sleeping boy
through the archway
up the tiled steps,
stepping so, his arms
stretched, as if cradling
his own sleeping heart. (3)
Each poem was seemingly a taste of his life written in segments, tiny fables, and with a romantic appeal in most.
As with any type of writing, the author has only a short time to catch a reader's attention. With poetry, the portal of opportunity is smaller; the reader must be drawn in quickly in very few words. How a reader perceives, analyzes, and interprets the words in front of him can be as different as black and white.
Porpora's imagery in many of his poems was spot on and he controlled what feeling he wanted his reader to perceive.
To her I confessed
I long for a world
a world without wrong,
without temptation
But what would become
then, of us said she
Perharps redemption,
perhaps misery. (18)
His mixture of rhyme and free verse throughout his poetry shows that Porpora is familiar with the many strategies of prose. The shorter pieces could have left an impression had he expanded the verse, yet at the same time, the longer rhyming verse flowed right off the page into the next forcing this reader to read to the end of the book to find the prose he'd mastered.
Porpora may be a younger and newer poet on the scene, but he is one who poetry lovers should give notice. I look for the next book of poetry by Porpora to show his skills even more.
Click
HERE
to purchase
Becoming
.
Labels: Becoming, Christopher Porpora, jdkiggins, Poetry, prose, verse
Make me smile. Leave a comment...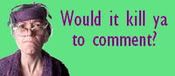 Comment Icon From
Paper Napkin