BOOK REVIEW: The Writer Behind the Words by Dara Girard
The Writer Behind the Words
By Dara Girard
Ilori Press
September 30, 2007
131 pp Paperback
Writing/Education
ISBN: 0977019152
Amazon Price: $10.46
There are shelves of good books about how to become a better writer; this book isn't one of them. Disappointed and discouraged? Good—In that case, The Writer Behind the Words by Dara Girard can be just the book you are looking for.
Girard won't tell you how to write a perfect query letter or which editors to query, but she will tell you how to identify the obstacles in your writing career and suggest ways to overcome them.
Drawing on her personal experience, disappointments, discouragements, and doubts in her writing career, Gerard has written an honest, straightforward, humorous book to help beginning writers survive the downfalls of the publishing world.
Don't look for sugarcoated words with all the keys to success and all the right answers to all your writing needs. Girard didn't sugarcoat anything. In fact, her book is loaded with scenarios gone wrong that could give you reason to put your pen down and quit writing. But following those downward spirals are plenty of suggestions and encouragement to keep writing and working on your craft.
Truth is, Girard hits on many of the pitfalls of a writing career. She tells you how to spot bad editors and agents and tells writers they can be their own dream killers by making excuses for not writing. There are even tips on how to tackle your own excuses.
The Writer Behind the Words is divided into three parts.
Part One: Assessing Yourself explains how beginning writers are looking for the secrets and steps to publication. Rather than tell you what success is, Girard tells you to "define success for yourself" and explains the differences between goals and missions. She reveals the reality of the six hard truths of publishing and the seven traits of successful writers.
Part Two: Surviving the Battlefield is a step-by-step instruction on how to overcome disappointment, discouragement, doubt and depression. Girard explains how rejections influence your writing career and offers tips on how to recover from rejection and move forward.
This reviewer even found humor in Girard's thoughts about book reviewers:
Somebody with the intelligence of a pimple, somewhere is going to criticize your work; not constructively, mind you, but with the sole intent of demolishing your work and making themselves feel witty. …They are writers with hidden agendas. Some are kind; some are cruel. But they don't count; readers do. (51-52)
While in some cases reviewers are as described; some are not, and they do count because they are readers. Girard offered humorous tips on what to do with a bad review as well. She suggests to "flush it down the toilet" or "get your dog to pee on it" or "find out what the reviewer disliked and then do that some more—That is what will make your work unique. (53)
Part Three: Four Steps to Resilience is where Girard tells beginning writers to get support, relax, know your limitations, and get a strategy.
She ends the books with seven pages of recommended resources and writer's organizations.
In The Writer Behind the Words Girard put her heart, soul, and her disappointments and discouragements into words that could help beginning writers see the disappointments they may face before they find out the hard way as Girard did.
In the preface to her book Girard writes:
I wrote this book as a gift to other writers who are discouraged, feel hopeless or useless in a world that can make us—the artist—feel insignificant and invisible. …Isolation is deadly to the spirit, yet, as a writer, a necessary requirement at times. So let this little book be a friend that whispers to you: "You are important and your words are needed."
This reviewer would recommend The Writer Behind the Words to beginning writers. They could benefit from Girard's experience and find the encouragement and tips they need to overcome the pitfalls in their own writing career.
Click
HERE
to purchase
The Writer Behind the Words
.
Labels: At Home Writing, beginning writers, Dara Girard, Education, Ilori Press, jdkiggins, Writer Behind The Words
Make me smile. Leave a comment...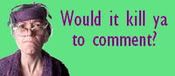 Comment Icon From
Paper Napkin