Euphoric and Melancholy Moods
Today is one of those days I'd like to snuggle into a warm blanket, fall asleep beside the warm glow of the fire in the fireplace and not worry if I sleep straight through the day until morning. My weather update says it's 27 degrees and feels like 17. Ha! Those weather station people are not standing on my porch! It feels more to me like below zero. I think I have molasses in my veins.
At 7:00 a.m. snow fell on this little mountain. The first snow always puts me in a euphoric and melancholy mood. Happy, yet sad, you ask? Yes. Happy because I enjoy the season changes and choose to live in a region where each is as breathtaking as the next.
I love the sweet fresh spring air, the soft pitter pat of spring showers and the new life spring brings forth.
Summer never seems long enough to me; I live for the sweltering heat of summer days, which warms my heart and my bones and opens the beauty of the perennials.
Fall is breathtaking here; the golden orange, yellow and crimson colors of the autumn foliage are more beautiful than a Thomas Kincaid painting.
And winter, though I don't take well to cold, there is nothing like the picturesque beauty of a heavy snow tugging at pine branches or the fluffy light snow piling on the outreached limbs of proud strong oaks.
This picture yet to come. I need to find it in my archives. ;)
But here's one to hold you over.
This morning, by the time I grabbed my camera, the snow melted. The ground and trees aren't cold enough yet for the snow to stick. In the few minutes it took to pull out the camera and take off the lens cap, the sun peeked through the clouds and I missed my shot. So yes, I'm a bit sad that I'd lost the opportunity. First snow shots, along with first spring blooms, first summer blooms and birthday cakes are the many things my daughters make fun of me about. "Mom, how many pictures of birthday cakes do you need?" Angel asks me every year. I respond with a chuckle, "Every cake is different. And besides, who asked me for all my old pictures from my album?" That's another whole story I don't even want to get into. I knew I should have made triples of pictures taken years ago. I do now, just in case.
Anyway, back to the picturesque beauty and my euphoric and melancholy mood. Here are a few pictures of the past I thought I'd share with my friends. These were taken while on vacation in October 2003.
This hawk visited us at the campground every day.
Along with the hawk, we watched bald eagles soaring above us each day
and listened to this owl screech each night. Isn't he beautiful!
Two more breathtaking scenes from that vacation and last trip I'd taken.
This is the beautiful Mingo Falls in Cherokee, North Carolina.
And this is along the Oconaluftee River. Absolutely beautiful!
The scenery...not the crazy lady in the picture.
I'll be back soon with more exciting walks into my past.
Make me smile. Leave a comment...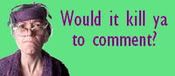 Comment Icon From
Paper Napkin