I've been tagged.
Nita (ritinrider)
at Absolute Write tagged me.
It hasn't been all that long since I've played tag, but I do know I'm getting too old for the real run-around-and-touch-someone-game that we used to play as kids. A few weeks ago, both my daughters visited and brought my grandchildren and we were playing tag with water balloons. That's why I said I'm too old for this stuff; I don't run fast anymore, so I was totally soaked.
Anyway, back to this tag game, according to my friend Nita, this is how it works; I write eight interesting things about myself on my blog. Then I send it to (tag) eight friend-bloggers. Not sure what's left about me that everyone doesn't already know and I'm not sure how interesting I can be since I lead such a boring life, but here it goes.
1. I found out that the most interesting things about me were already posted, that's sad. So now you know I need to get a life. LOL
2. I'm a daughter, a mother of two beautiful young women, and a grandmother of nine wonderful grandchildren (counting Two's grandkids, too.)
3. I'll hit the double nickels on my birthday this year. In case you don't know what that means; I'll be 55, get it, double nickels.
4. I have a pop-up camper I'm dying to use again, a truck that's 2 ½ years old that has only 2,800 miles on it, that I'm dying to drive again, and a boat I'm dying to put in the water again.
5. In case that wasn't a clue, I love camping by the water and my first trip when I'm able to go camping again will be to return to the Cherokee Indian Reservation in North Carolina and camp along the Oconaluftee River at Wolf Creek Campground. That's the last camping trip Two and I made nearly four years ago.
6. I take better care of other people than I do myself.
7. However, I did quit smoking, but I will admit it wasn't by choice.
8. I wood burn and paint. Here's a picture of a recent painting.
Oh yes, I'm suppose to tag eight blogger friends. I tag Anne Watkins-
Writes With Feathers
, Unique--
Blowing Smoke
, Ray-
I the Author
, September Skies--
Midnight Writings
, Jason--
Clarity of Night
, Mark--
The Bluff
, Julia--
Mrs. Write Right
, and Jeff--
The Write Thing
.
So if you eight wonderful people tag along, please link back so I know you're playing. I really do want to read what you've written. Thank you Nita for thinking of me. I needed to get back to my blog.
Labels: camping, interesting things, painting, smoking, tagged
Make me smile. Leave a comment...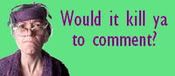 Comment Icon From
Paper Napkin