Happy Valentine's Day to My Daughters
I know that Valentine's Day is for sweethearts, but I can't let this day go by without saying, "Happy Valentine's Day" to my dear sweet daughters, Angel and Stacey. They are sweethearts in every sense of the word. I'm very proud to be their mother and even more proud to have such wonderful, caring, thoughtful, and loving daughters in my life.
Thank you for being you, and being there for me.
I love you both.
Mom
Labels: Angel, Daughters, jdkiggins, Stacey, Sweethearts, Valentine's Day
Make me smile. Leave a comment...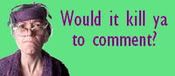 Comment Icon From
Paper Napkin