BOOK REVIEW: the People's Republic of Desire by Annie Wang
the People's Republic of Desire
By Annie Wang
Harper Paperbacks
464 pp Paperback
Fiction
ISBN-10: 0060782773
ISBN-13: 978-0060782771
Amazon Price: $11.16
Those who know little to nothing about Chinese culture will receive an eye-opening experience of how China was and how China is now through Annie Wang's novel
the People's Republic of Desire
.
Wang takes readers on a journey with four cosmopolitan women learning to live life in the new China. Niuniu, the book's narrator is a Chinese American woman, who spent seven years living in the States obtaining her degree in journalism. In the book, Niuniu is now considered a "returnee" when goes back to China to get over a broken heart. What she meets upon return to her homeland is not the traditional Confucian values she left, but a new modern China where Western culture seems to have taken over—by extreme.
Niuniu, the narrator of the book, is called a "Jia Yangguiz" which means a "fake foreign devil" because of her Westernized values. Her friend Beibei is the owner of her own entertainment company and is married to a man who cheats, so Beibei deals with his infidelity by finding her own young lovers. Lulu is a fashion magazine editor who has been having a long-term affair with a married man, and thinks nothing of having several abortions to show her devotion to him. CC, also a returnee, struggles with her identity between Chinese and English.
In the People's Republic of Desire the days of the 1989 idealism and the Tiananamen Sqaure protests seem forgotten to this new world and making a fast yuan, looking younger, more beautiful, and acting important seems to be of the most concern to this generation.
Wang uses these four woman to make humorous and sometimes sarcastic observations of the new China and accurately describes how Western culture has not only infiltrated China, but is taken to extreme by those who have experienced a world outside the Confucian values. What was once a China consumed with political passions, nepotism, unspoken occurrences, and taboos is now a world filled with all those things once discouraged—sex, divorce, pornography, and desire for material goods. It's taken the phrase "keeping up with the Joneses" to an all-time high.
Wang offers a glimpse of modern day Beijing and what it would take for any woman—returnee or otherwise—to move forward and conquer dilemmas in the fast-moving Chinese culture. The characters joke that "nowadays, the world is for bad girls" and all the values of their youth have been lost to this new modern generation of faking their identity, origin, and accent. It seems that such a cultural shock would be displeasing to those who knew the old China, but instead these young women seem to be enjoying the newfound liberties.
If you're looking for a quick read with a plot, you won't find one. Each of the 101 chapters reads like individual short stories. Separate stories about friends, family, and other individuals who Niuniu is acquainted with or meets and through which Wang weaves a humorous and often sarcastic trip into Beijing, China.
The book is filled with topics of family, friends, Internet dating, infidelity, rich, poor, and many of the same ideals most cultures worry themselves about. Many of the chapters end with popular phrases that give the reader an insight into Chinese culture and language. Wang does seem to use Niuniu's journalistic background to intertwine the other characters and come to a somewhat significant conclusion.
As the press release stated, "Wang paints an arresting portrait of a generation suffocating in desire. For love. For success. For security. For self actualization. And for the most elusive aspiration of all: happiness."
With
the People's Republic of Desire
, Wang does just that. She speaks not only of the new culture but also of the old ways and how China used to be. She may have educated readers about the new China with her knowledge of the Western and Chinese culture, but she also hit the nail on the head when it comes to showing most people's needs. After all, aren't most human beings striving for many of these same elusive dreams?
Click
HERE
to purchase
the People's Republic of Desire
.
Labels: Annie Wang, China, Chinese culture, jdkiggins, People's Republic of Desire, Western culture
Make me smile. Leave a comment...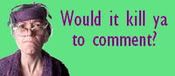 Comment Icon From
Paper Napkin